Company Profile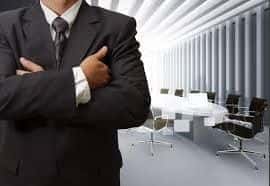 We would like to introduce ourselves as Engineering organization catering to a variety of requirement of the regional engineering sector in the U.A.E. for the past 16 years with special emphasis on Petro-Chemical, Oil & Gas, and Construction sector requirements.
We are specialized in Fabrication & Erection of all kinds of Steel Structural Buildings, manufacturing of Corrugated Profile sheets, Sandwich Panels & SS/Aluminum Cladding, Oil & Water Storage Tanks, Silos & Aggregate Hoppers, Piping Works, Water jet cutting & machining works.
A part from that we also specialized in industrial structure such as Pipe Supports & Clamps, Industrial Platforms, Handrails, Ladders, Car parks, machining works like Plate Shearing, Plate, Tube, Pipe & Channel bending/rolling, Crimping & Corrugation of Plates, fabrication and forging of any type of heavy duty industrial anchors & U-bolts.
Our concern is to supply our customers with products of the highest quality, best price and the most rapid delivery time. We have an excellent blend of experienced engineers, fabricators, certified welders and machinists. Our staff is authorized in their disciplines and handling the various fabrication jobs and to monitor each stage and process, starting from receiving of material, until dispatch, thus maintaining quality through the execution of job. Our facilities encompass of open production yards with offices, water jet cutting & machine shop, fabrication shop, RFM shop for profile sheet & sandwich panels, painting & sandblasting area, stores and workers quarters at Musaffah Industrial Area in ABU DHABI and Hamriyah Free Zone SHARJAH.
Scope of UNIQUE STEEL WORKS covers vast field of expertise, which includes but not limited to the following:
Water Jet Cutting Services
Structural Steel Buildings, Warehouses & Sheds
Industrial Steel Structures
Petrochem Storage Tanks, Cement Silos & Hoppers
Industrial Piping Works, Clamps & Pipe supports
Offshore & Onshore Gas, Oil Field & Marine Services
Corrugated Profile Sheets & Sandwich Panels
Car Parking Shades & Fabric Canopies
Gates, Fencing, Hoarding Panels
Telecom Tower Poles & Supports
Offshore Containers, Bins & Cargo Baskets
SS & Aluminum Cladding Works & Fabrication
Trailer Bodies (Flat, Lowbed, Diesel Tankers)
Sheet Metal Works (Cutting, bending & Rolling)
Machining Works (Lathe, Milling)
Industrial Anchors & Fasteners
Sandblasting, Powdercoating, Hot Dip Galvanizing & Coating Services
Trailer Bodies (Flat, Lowbed, Diesel Tankers)